Terms & Privacy
Use of this site and ordering from Bespoke Moments is subject to the following terms and conditions

Introduction
In these terms and conditions, "we", "us" and "our" means Bespoke Moments (ABN 42824625287) of PO Box 490 Camden NSW 2570. Please read these terms and conditions carefully as they apply to your use of this website at www.bespokemoments.com.au (this "Website"). By accessing or using this Website you agree to be bound by these terms and conditions. We may revise these terms and conditions from time to time. We will include a notice on this Website alerting you when any such revisions have been made.

1. Privacy
Bespoke Moments is committed to the new Australian privacy legislation in the way it collects, uses, secures and discloses personal information.
The Commonwealth Privacy Act 1988 requires companies to comply with the National Privacy Principles (NPPs).

2. The information we collect
We lawfully collect personal information that is necessary for our business to function. The information we collect and hold will depend upon the products and services you request from us and may include demographic information such as your name, address, phone, email, and other personal information that you input at the time of ordering.
3. How we use your information
We use the information we collect for the purpose disclosed at the time of collection, or otherwise as set out in this Privacy Statement. We will not use your personal information for any other purpose without first seeking your consent, unless authorised or
required by law. Generally we will only use and disclose your personal information:
To establish and maintain your relationship as a customer of Bespoke Moments.
To provide the products and services you have requested from Bespoke Moments. To administer and manage those products and services. To answer your enquiry. For direct marketing by email, specials on products or services you have shown interest in.
If we contact you in this way without obtaining your prior consent, we will provide you with the opportunity to decline any further marketing communications. If you at any time receive any communication from Bespoke Moments which you would not like to receive, please contact us and we will remove your name from our mailing list immediately.

4. Access to your personal information
In most cases, you can gain access to the personal information that Bespoke Moments holds about you, subject to some exceptions allowed by law. If you would like to check or amend your contact details, please contact us. We will deal with all requests for access to personal information as quickly as possible.

5. Security
The Internet is not always a secure method of transmitting information. Accordingly Bespoke Moments cannot accept responsibility for the security of information you send to, or receive from us over the Internet or for any unauthorised access or use of that information. We recommend you have the latest up to date virus protection software.

6. Postage
All orders from Bespoke Moments are sent via Australia Post. Postage is determined by weight and is automatically calculated at check out. This cost reflects Australia Post costs, protective materials used to post your items and handling. We will not rip you off on postage costs as we want to deliver you the lowest possible price and best value. Framed orders will be hand delivered to the address that you provide. If you aren't home to accept delivery your order will be taken to your local post office for collection. Please be aware that you will need to show photo ID in order to collect. If you need someone to collect it for you they will need your slip and ID showing that you have approved them to collect. Please refer to your slip for full collection instructions. All items are securely packaged to ensure optimal transit protection. In the event that your order is damaged in the post please contact us at jess@bespokemoments.com.au and we will sort it out. Please notify us within 7 days if your item is damanged. We will ask you to provide a photo of the damaged goods.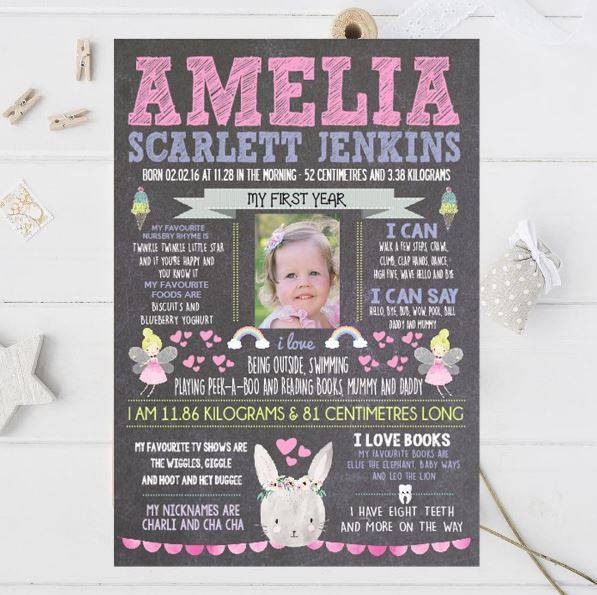 7. Approval of prints
In the case of custom prints, once it is created a sample will be sent to you to be approved. Once you approve the piece it will go to print to be created and shipped. Any changes after this time may occur a reprint charge.
8. Colours and Printing
Please be aware that ifferent computer monitors, phones and tablets will display colours differently due to the way in which the screen is calibrated. It is a condition of ordering that you agree that the colours you see in samples may appear slightly different when printed.

9. Variation of Website
We may from time to time and without notice, vary, modify or discontinue, temporarily or permanently, any or all of this Website. We also reserve the right to cancel any order that has resulted from pricing or other technical errors.
10. Turn Around of Orders
While Bespoke Moments aims to have very fast turn around of orders, please understand that this business is a one woman show, and that the one woman is also a stay at home mum. Works will be carried out at times when my kids are asleep or happily playing. Bespoke Moments acknowledges that certain time periods e.g the lead up the christmas will result in an influx of orders and as such turn around time may take longer. I reserve the right to close the shop at any time if the need arises due to family commitments and holidays. I will see through all orders and will place a note on the website and facebook page that the shop is currently closed. I will also endeavour to provide a time of when things should be up and running again. Non custom prints are usually sent within 1-4 days. Custom works will be sent as soon as the design is completed and printed. These may take 1-3 weeks.
11. Packaging Bespoke Moments frames and prints contain a variety of packaging from plastic sleeves, packaging protection, ribbons, tape and bubble wrap. These items can be a hazrad for children and are not toys. Please do not allow children to play with these materials. Bespoke Moments will not be responsible for any incident as a result of improper use of packaging. In the event that the glass in a frame has smashed in transit, it will be within the cello casing. Do not undo the cello casing as it will contain the broken glass.
ILLUSTRATIONS
Our designs are created through partnerships with amazing illustrators from around the world. We purchase their illustrations under a commercial use agreement and then our prints are designed using different elements. While the designs you see are by Bespoke Moments, the images are copywrited to the artists themselves.
OUR FRAMES
Our frames are made in Sydney by an actual framing man! No cheap frames from China here. The framer is a father of four and we are thrilled to support him rather than a large corporation. We only stock white frames, but are happy to do custom framing if required.
OUR PRINTING AND CARDSTOCK
Bespoke Moments prints are commercially printed using the finest dye based inks to ensure continued vibrancy. We choose to use quality 220 GSM linen cardstock from Germany which is responsibly sourced and Forest Stewardship Council certified. Larger prints of A3 and A2 size use a satin finish stock. Bespoke Moments prints are sent from our studio in Sydney. Depending on your location, prints will generally arrive within 2-8 days from posting. All items are mailed with protective box board and placed in a cello sleeve to protect from the elements. Express Post is available if required.